About Us
From California to the world - building the supply chain for the global cannabis industry.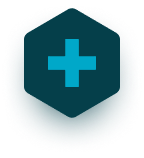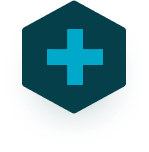 The cannabis industry is at an inflection point. Doors are opening, public policy is shifting, and the stigma is crumbling.
More and more people are starting to realize what many have known for years – that the cannabis plant is the answer to so many of the world's challenges. From pharma to sustainability, wellness to beauty, and so much more, we have an unprecedented opportunity to improve the way we all live – exponentially.
But it's not all smooth sailing from here.
Regulations keep the cannabis industry under intense scrutiny when it comes to quality, purity, and compliance, and the cost and complexity of conducting business can be prohibitive.
Whether you are a traditional business navigating this rapidly evolving market, or an innovator bringing fresh ideas to new audiences, you need a trusted partner that honors the history and legacy of the California cannabis market, and wants to bring it to the world – all while adhering to the highest possible standards and stabilizing your supply chain from seed to sale.
You need Natura – your partner for the new age of cannabis.
Natura – Bridging the California Cannabis Industry to the World
Natura's vision is to transform the world through the consumption of cannabis. We believe that the best way to do this is to empower all players in the industry to standardize their offerings and realize their visions, giving them a home that has everything they need to bring their products to life.
Natura provides an end-to-end supply chain solution under one roof – cultivation, manufacturing, distribution, and delivery, with the highest possible standards, enabling cannabis brands to launch and scale in a consistent and reliable manner.
We've taken our passion for the cannabis market and developed a 3-pillar foundation that enables us to tie the tangible and the intangible together. This is our DNA, connected seamlessly, to create a new standard for our industry.
1. State-of-the-Art Facilities
Our 290,000 sq ft facility is built blending a variety of solutions that every cannabis brand needs: propagation, cultivation, product development, R&D, manufacturing, distribution, delivery, a showroom, an education center, a co-working space, and even leisure facilities, giving brands a full-service experience.
It is the first facility of its kind – and the first of many that Natura is envisioning – built to adhere to GAP, GMP, FDA, and LEED standards. We have given careful consideration to everything that we have created and selected – our machines, processes, circulation, lights, growing methods, robotics systems for cultivation, and more.
We have taken a hands-on approach from the ground up – including establishing our own construction company to handle the design and build of this unique facility.
This enables us to be dynamic and agile in an ever-changing market. We are committed to setting the gold standard for the new cannabis industry today while future-proofing our operations for a limitless tomorrow.
We have been granted 21 licenses spanning propagation, cultivation, manufacturing, distribution, and direct to consumer delivery. This solves the cost and real estate constraints that can be so prohibitive for cannabis brands. We have everything you need in one place, cutting overhead and production costs and maximizing efficiency, freeing you to focus on your brand.
2. Cutting-Edge Technology
We've tied together our facility operations with a groundbreaking operating and management system for the cannabis industry, designed to maximize efficiency every step of the way.
Not all cannabis products are created equal. At Natura, we aim to create only the best cannabis products on earth and harness technology and innovation in ways that are unrivaled in this emerging industry.
In a market where it is imperative to know EVERYTHING going into each product, our technology capabilities add automation and robust data tracking across the entire supply chain. Rather than relying on subjective observations, our products are created using systems and processes which produce the consistent results that consumers and patients deserve.
3. World Class Team
A company is only as strong as its people, and we believe that our team is second to none. Natura is composed of true experts in their respective fields, carefully assembled with the aim of building a world class organization that can drive the cannabis industry and movement forward.
For us, cannabis is about so much more than a business opportunity. Our team is driven by the belief that the work we are doing here can truly transform the world. We genuinely feel that through innovation and successful collaboration, we can make a significant lasting impact by helping brands achieve their potential and get their products to consumers and patients in an efficient, consistent, reliable manner.
We have taken great care to ensure that each team member at Natura embodies our Core Values. The result is a collection of unique individuals who share many common qualities. We are mission-driven, long-term thinkers who proceed thoughtfully and methodically in everything that we do. We are collaborative, humble, and always seek to operate without ego. We sacrifice for the greater good, and put our team and community first. We are focused and persistent, effective and efficient. And we aim to do the right thing – always.
Trust and credibility are at the heart of everything that we at Natura stand for. The proprietary management system we are building to organize our efforts helps all team members, stakeholders, and partners know where we are going at all times, and ensures that we are rowing in the same direction to get there. This unique system is designed to foster focus, discipline, transparency, accountability, and a profound sense of responsibility and service in everything that we do.
If there is one guarantee regarding the cannabis industry, it's that things will continue to evolve rapidly and as a result, obstacles will come up constantly. Our management system is set up to enable us to spend as much time as possible working together through whatever challenges arise. We are very disciplined when it comes to pursuing our goals and the goals of the companies and people we work with. We establish the critical measurements that indicate that we're on track and constantly monitor them to achieve success. Our system is highly data-driven and at the same time, we apply our own unique creativity to each and every issue we encounter.
These pillars enable us to scale massively while ensuring continuity and consistency of product – and above all – infusing TRUST into everything we do.
Our partners' goals and dreams are our goals and dreams. Whether you are looking to launch your brand, or take it to the next level, Natura is here for you. Our dedicated team is ready to deploy creative solutions and unparalleled service to help you unlock your potential. Your success is our success, and that is ALWAYS our top priority.
People
We are driven by the belief that cannabis can truly transform the world.
Each team member at Natura brings a mix of expertise and passion, reflected in the work we do day in and day out.
Meet Our Team
Values
Our Core Values not only say who we are, they guide everything we do.
Team

The mission and the company
are our priorities.

Community

Our higher purpose is improving
the lives of others.

Innovation

We will never stop reinventing
ourselves and our business.

Integrity

We honor our commitments,
no matter the cost.

Execution

Value is realized when
vision becomes reality.

Are you over 21?