Extraction Solutions
An agile extraction facility with new state-of-the-art equipment designed and manufactured specifically for Natura, giving us unparalleled control of the technology and process.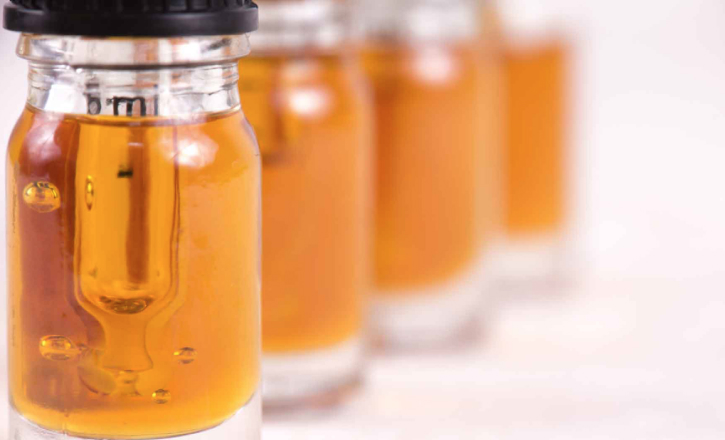 Extraction Services
CO²
High throughput, high yielding automated CO² extraction for an environmentally friendly pharma grade product.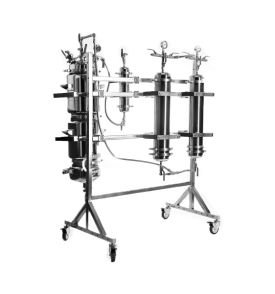 Hydrocarbon
Using a variety of volatile solvents to create concentrates with high cannabinoid levels that retain the most terpenes from the strain.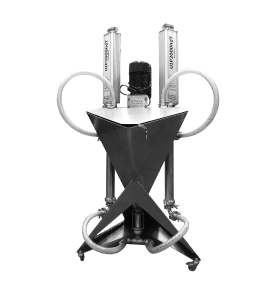 Cold Water
A truly solvent-free choice available as hash or oil.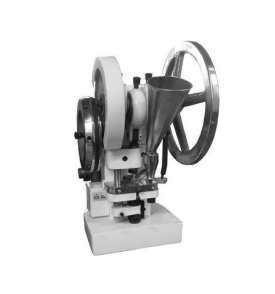 Rosin
Low temperature, high pressure press to create a full spectrum rosin that delivers a cleaner.
Post Processing Services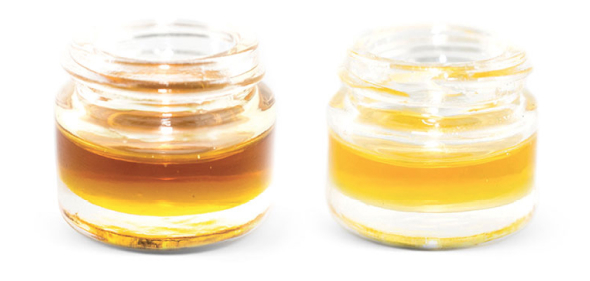 Winterization
Customized winterization and filtering equipment to remove undesirables for a cleaner, purer product.
Decarboxylation
Decarboxylating methods that sustain the perfect temperature and time for optimum conversion of acidic cannabinoids to their active forms.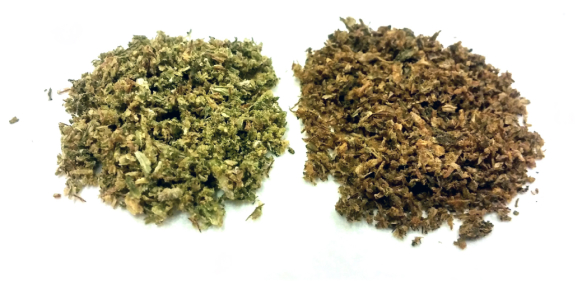 Molecular Distilation Services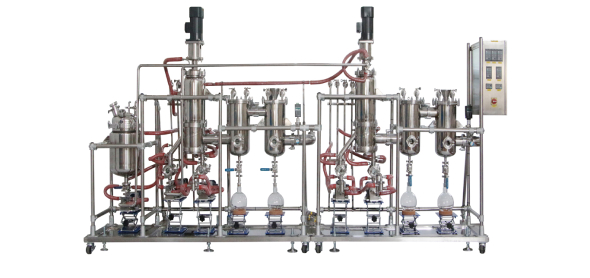 Molecular Distillation
We use multiple stage equipment built with a first stage thin film evaporator and second stage wiped film molecular distillation for continuous processing, less waste, and better purification for high potency products.
Isolation Services
Isolation
Through the use of a custom designed industrial High Performance Liquid Chromatography System (HPLC), we can go from distillate to isolate, isolating individual cannabinoids for use in products promoting specific cannabinoid benefits.
Ultrasonic Cavitation Services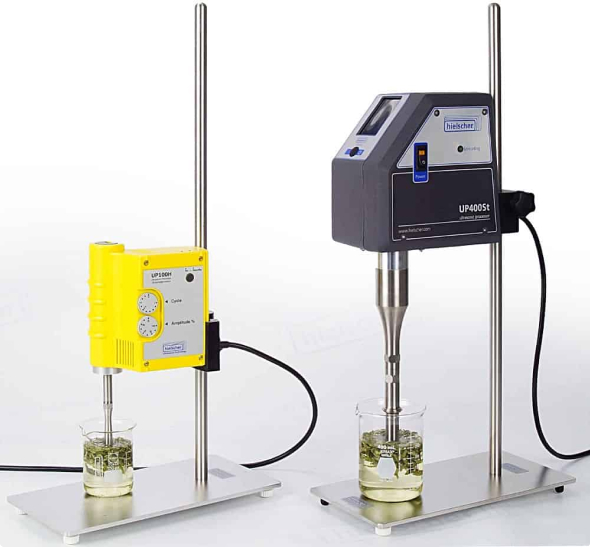 Ultrasonic Cavitation
Ultrasonic cavitation is well known as a reliable method to prepare superior emulsions in the nano range.

Emulsions with turbidities (microemulsions, approx. 150-100nm) become clear and transparent or even translucent when sonicated since the droplet size is minimized to diminutive droplets in the range of approx. 10nm. Thereby, emulsion stability is increased significantly.

Ultrasonically produced emulsions are often self-stable without the addition of an emulsifier or surfactant. For cannabis oil, a nanoemulsion has, besides its stability, the additional advantage that the cannabinoids are better absorbed and have a more profound effect. This means that the cannabis product can be lower dosed to get the same effects.

Our specialized ultrasonic device is capable of producing nanoemulsions as small as 10nm in size, making our products water soluble, with quicker absorption into the bloodstream and magnified bioavailability.
Extraction Products
Trust our LEED certified and GMP compliant cultivation center to produce the right product for your business.
Bulk Crude Extracts
CO² Extractions

Hydrocarbon Extractions

Cold Water Extractions

Rosin Extractions
Terpenes
CO² Extractions

Hydrocarbon Extractions

Distilled

Botanical
Post Processed Oil
Winterized Oil

Dexacarbonated Oil
Nanoemulsions
Highly Stable

Faster Absorbtion
Distillates
CBD Distillates

THC Distillates