Kris Sacks
VP, Finance
Kris Sacks holds a BA in Finance with an Accounting focus from Michigan State University and brings an extensive background in leadership, management, team building as well as cannabis taxation, regulation, licensing, and policy change. He also specializes in facility design and buildout, inventory forecasting, and supply chain management.
Kris has a long history with the cannabis industry. Growing up in Los Angeles, the largest cannabis market in the world coupled with the Compassionate Use Act of 1996 passing, he spent his early years in an environment that was cannabis friendly.
Kris began his career at Ernst & Young as a Manager of Credit & Capital Risk Management, primarily focusing on Model Validation, Basel II/III, and the Dodd Frank Act. He has extensive experience in Basel Frameworks and Advanced System Review programs, Comprehensive Capital Analysis and Review (CCAR), Stress Testing, Model Validations, Liquidity Risk Management, and Internal Audit related functions.
While working 100+ hour weeks on CCAR, Kris started his journey into the cannabis world when he discovered the science behind vaporization and how, at specific temperatures and with specific strains, people could curate the plant to fit their medical needs.
A few years later, Kris partnered with his best friend from high school, who had suffered from an ailment for which cannabis was the only relief, to Found Emerald City, a company whose mission was to define the cannabis industry's model for retail delivery and distribution, allowing for safe and convenient access to cannabis in the burgeoning California market. Kris was finally combining his true passion for cannabis and how it can benefit the world via its medicinal properties to a growing business, boosted by the legalization of recreational cannabis.
What drew Kris to cannabis:
"I have a long history with the cannabis industry, and a personal connection and passion. I have worked in many facets of the industry, and while most verticals are well established and have been in operation for years, with that comes a plethora of legacy issues that will not plague Natura due to its fresh approach. With the massive scale and output capabilities that Natura is capable of at full production, I pinned Natura as one of the future leaders of the industry, which is why I couldn't pass on the opportunity to build with such a strong team of motivated individuals."
The quote that drives him:
"It is never a matter of time, but of priority." – Kris Sacks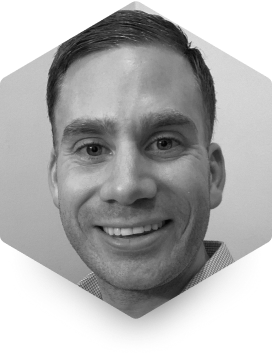 People
We are driven by the belief that cannabis can truly transform the world.
Each team member at Natura brings a mix of expertise and passion, reflected in the work we do day in and day out.
Meet Our Team
Values
Our Core Values not only say who we are, they guide everything we do.
Team

The mission and the company
are our priorities.

Community

Our higher purpose is improving
the lives of others.

Innovation

We will never stop reinventing
ourselves and our business.

Integrity

We honor our commitments,
no matter the cost.

Execution

Value is realized when
vision becomes reality.

Are you over 21?