Jason Lynch
Director, Distribution
Jason Lynch grew up in California in the North Bay city of San Mateo. He was on track for a college basketball scholarship until he was injured in his senior year. Jason decided to bypass college, starting his career at Frito Lay where he treated his job as an "education in business." For the next 7 years, Jason held many positions in the company, from manufacturing to packaging, warehousing to sales to management. Jason joined any committee he could, including safety, budgeting, implementation, and process improvement.
Jason has since worked in Corporate America managing distribution for a multitude of industries, including Beverages, Grocery, Electronics, Medical, and Construction at large companies such as Pepsi, McKesson, VeriFone, and others. Some of his major accomplishments are consolidating five statewide facilities into one mega Distribution Center, converting multiple companies from paper inventory and order selection into real-time electronic inventory systems, and helping build the largest annual vaccination distribution in US history.
Jason is renowned for his ability to optimize performance by implementing and leveraging automated order selection and inventory systems, establishing and monitoring productivity goals, and executing continual process improvement via Six Sigma methodologies.
What drew Jason to cannabis:
"The cannabis industry presents an entirely new set of challenges, lacking standardization and structure, a problem that corporate companies solved many years ago. Additionally, the rules and regulations currently surrounding cannabis make it exceedingly difficult to build out an efficient supply chain. Unlike other industries, every single movement of cannabis, internally and externally, must be tracked, traced and reported; this includes everything from transferring the plant from propagation to cultivation to manufacturing, to the cannabis product going to market. I am excited to bring my learnings from Corporate America to the highly regulated market of cannabis in support of Natura's mission to standardize the entire supply chain. I'm working to improve efficiencies in operations with my knowledge and experience on the inner workings of distribution, people movement, and product movement. I'm committed to helping Natura solve logistical issues by developing a Warehouse Management System (WMS) combined with a Transportation Management System (TMS) made by operators for operators from the ground-up, specifically with the cannabis environment in mind. Through this, we will ultimately bring the largest vertically integrated cannabis campus in California to life."
The quote that drives him:
"Vision without action is just a dream, action without vision just passes the time, and vision with action can change the world." – Nelson Mandela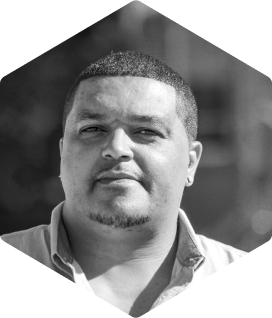 People
We are driven by the belief that cannabis can truly transform the world.
Each team member at Natura brings a mix of expertise and passion, reflected in the work we do day in and day out.
Meet Our Team
Values
Our Core Values not only say who we are, they guide everything we do.
Team

The mission and the company
are our priorities.

Community

Our higher purpose is improving
the lives of others.

Innovation

We will never stop reinventing
ourselves and our business.

Integrity

We honor our commitments,
no matter the cost.

Execution

Value is realized when
vision becomes reality.

Are you over 21?