Gabriel García
General Counsel & VP, Legal Affairs
For the past 15 years, Gabriel García has been a trusted legal advisor to leading brands in the rapidly growing healthcare and wellness industries. He received his BA and JD from UC Berkeley, and his LLM in Taxation from Georgetown University Law Center, passing the Bar in both California and Florida.
In 2018, Gabriel launched the García Law Corporation, a boutique corporate law firm counseling clients in the cannabis, hemp, and healthcare sectors. An expert in corporate, regulatory, and tax issues, he has counseled boards of directors, charitable foundations, and nonprofit corporations, including the California Hispanic Chambers of Commerce and the California Cannabis Industry Association.
Gabriel's prior roles include serving as in-house commercial counsel for Abbott Laboratories, as legal consultant for the healthcare consulting firm BDC Advisors, and as attorney advisor to the United States Tax Court. His insight on wellness innovation is routinely solicited from the press and national healthcare organizations and has earned him multiple awards from legal publishing houses such as The Theodore Tannenwald Jr. Foundation.
Gabriel is a native of Sacramento and resides in the East Sacramento neighborhood.
What drew Gabriel to cannabis:
"What inspires me about working in the cannabis industry is being an agent of change. Helping to build Natura is my opportunity to reverse decades of misplaced public policy and help teach the world about the therapeutic benefits of the cannabis plant. By creating a world-class organization dedicated to integrity, community, and enhancing the quality of people's lives, I am proud to be part of a team that is producing clean, consistent, and reliable products to consumers in the marketplace. With our holistic business model, we will be able to understand all facets of the supply chain as well as consumer demand. This will allow us to precisely understand the healing benefits of cannabis in order to deliver the consumer an optimized end-user experience."
The quote that drives him:
"At the heart of it, mastery is practice. Mastery is staying on the path." – George Leonard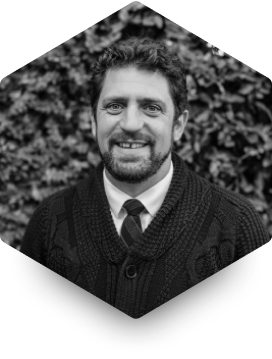 People
We are driven by the belief that cannabis can truly transform the world.
Each team member at Natura brings a mix of expertise and passion, reflected in the work we do day in and day out.
Meet Our Team
Values
Our Core Values not only say who we are, they guide everything we do.
Team

The mission and the company
are our priorities.

Community

Our higher purpose is improving
the lives of others.

Innovation

We will never stop reinventing
ourselves and our business.

Integrity

We honor our commitments,
no matter the cost.

Execution

Value is realized when
vision becomes reality.

Are you over 21?