Doug Smith
Director, Cultivation Systems
Doug Smith's career began when he was just a young teenager living in his hometown of Chino, CA. He started out working full-time as a journeyman in both the electrical and heating and air industries – all the while still attending high school. Seeking an outlet for his constant pursuit of knowledge, Doug enlisted in the Air Force at age 20 and was stationed at Travis Air Force Base in the Northern California region of Fairfield.
During his seventeen years in the Air Force, Doug achieved many accolades and different leadership positions. He began as a KC-10 Boom Operator, performing in-flight refueling and cargo operations. He then earned his CFI/CFII Flight Ratings in civil/commercial helicopters as well as a degree in Professional Aeronautics, before his acceptance into Officer Training in 2010. Doug flew missions around the world as a KC-10 Aircraft Commander and earned academic and flight-training awards prior to leaving the Air Force in 2018 as a decorated Veteran.
An avid outdoorsman and nature enthusiast, Doug began dabbling in aquaponics agriculture – a passion he converted into a career designing water systems for the municipal water industry. It was while honing his skills in industrial automation design and systems integrations that Doug learned about Natura. As he discovered more about Natura's methods of creation through managing cyclical rejuvenation of otherwise diminishing earthly resources, it became crystal clear to Doug that his path and Natura's were already passionately aligned.
What drew Doug to cannabis:
"I have a background in cannabis that began long ago during my high school days (enough said there). That, coupled with a childhood passion for gardening, led me to continue my admiration, interest, and passion for cannabis plant propagation in general during a 20+ year hiatus. Although I was unable to partake in enjoying the growing or consumption of cannabis during my time in the military, my love for the plant continued through the years with creations of my own vegetable gardens, water systems, bio recirculation systems, aquaponic systems, etc."
The quote that drives him:
"We gain more wisdom in our lives through difficult experiences in forward movement than through worldly circumstance. Our decisions and actions when faced with either of the two determine our character. Yesterday's decisions no longer matter once you open your eyes for today. Live in the present and plan for a better tomorrow." – Doug Smith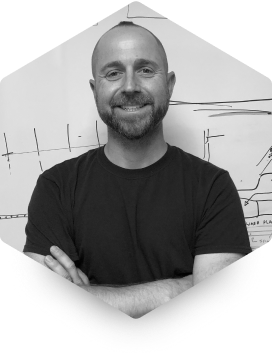 People
We are driven by the belief that cannabis can truly transform the world.
Each team member at Natura brings a mix of expertise and passion, reflected in the work we do day in and day out.
Meet Our Team
Values
Our Core Values not only say who we are, they guide everything we do.
Team

The mission and the company
are our priorities.

Community

Our higher purpose is improving
the lives of others.

Innovation

We will never stop reinventing
ourselves and our business.

Integrity

We honor our commitments,
no matter the cost.

Execution

Value is realized when
vision becomes reality.

Are you over 21?