Anne Conn
Director, Manufacturing
Anne grew up in Sierra Madre, a small town just outside of Los Angeles, and currently resides with her husband in a ranch in the Sierra Nevada foothills where she trains her young horse in Classical Dressage. She graduated with honors in Neuroscience (a special major) from Pitzer College.
Anne began her career in Big Biotech where she applied her science education in the real world of small-scale cell culture R&D and later, in increasing roles of responsibility in large scale GMP manufacturing, Quality Assurance, and ultimately, Learning and Development. She spent many years of her career at Genentech, serving as Supervisor of a Pilot Plant of Mammalian Cell Culture, Sr. Supervisor, GMP Cell Culture Manufacturing, and Microbiologist, Environmental Quality Assurance, Parenteral Filling. Anne was also the Manufacturing Manager for Spray Dry and Filling at Novartis.
As Co-Founder and COO at Conn Equine, Anne was responsible for providing the vision and momentum to drive a line of 100% natural horse grooming products to top positions in the global luxury equine goods market.
Anne recently entered the regulated cannabis space where she continues to hone her professional "superpower" of bringing systems and people together in meaningful ways to grow deep cultures of quality and curiosity.
What drew Anne to cannabis:
"I believe that the cannabis industry is one of the biggest cultural and institutional shifts of this generation. It's exciting to me to be a part of Natura, where we are striving to consistently provide access to safe, pure, and effective quality products for medical and recreational use."
The quote that drives her:
"The most difficult thing is the decision to act, the rest is merely tenacity. The fears are paper tigers. You can do anything you decide to do…the process is its own reward." – Amelia Earhart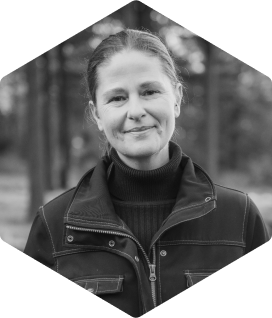 People
We are driven by the belief that cannabis can truly transform the world.
Each team member at Natura brings a mix of expertise and passion, reflected in the work we do day in and day out.
Meet Our Team
Values
Our Core Values not only say who we are, they guide everything we do.
Team

The mission and the company
are our priorities.

Community

Our higher purpose is improving
the lives of others.

Innovation

We will never stop reinventing
ourselves and our business.

Integrity

We honor our commitments,
no matter the cost.

Execution

Value is realized when
vision becomes reality.

Are you over 21?