Alan Stender
VP, Facilities & Engineering
Alan has spent over 30 years in food processing equipment engineering and design. He entered the industry upon receiving his degree in Business Finance with honors from Fresno State, while also competing in D1Water Polo, USA Junior National Team, and USA Olympic team tryouts. Those long hours in the pool on top of his school workload and on-campus jobs set the stage for a hard-driving, results-driven attitude in the workplace. Channeling his energy into his career, Alan led engineering, service and sales efforts to patent new design improvements and secure major segments of the market. The revisions enabled much of the machinery he managed to have 99% uptime/OEE (Overall Equipment Effectiveness) and peak performance for 24 hours a day, 7 days per week for over 100-day seasons year after year. These competitive efforts resulted in market share improvement of over 90% which has been held for over 20 years. Alan's most recent assignment was in new product development where he held the lead role in creating a machine to de-calyx strawberries at 3,600/minute (5 per second)! While developing this machinery he
continued to manage other business internationally, as well as consulting in other market segments in regard to machinery, plant layouts, line development and budgeting. Alan's technical expertise in the food industry has taken him to 13 different countries, but his favorite was South Africa because of the people. "People make all the difference in the world, and being around positive, driven, talented people with a passion is inspiring. Upon introduction to Natura I was immediately drawn to the extraordinary team that has been built… a team that voraciously pursues a common goal. I am dedicated to making this world class facility run more efficiently while turning out an unmatched pharmaceutical grade product that makes a difference in people's lives."
What Drew Alan to Cannabis:
20 years ago, his brother, Scott, was diagnosed with late stage cancer. Given only 6 months to live, Scott denied chemotherapy and chose, instead, to follow a holistic regimen that included a healthy diet, supplements, outdoor recreation, and the enjoyment of cannabis. He lived every day as if it were his last, for almost 3 more years. "I believe there is untapped potential for helping and healing people through cannabis, and with the legalization of the industry we can improve product quality and reach a broader base."
The Quote that Drives Him:
"If everything seems under control, you're not going fast enough. It's tempting to want life to be predictable, but keeping things under control, rarely creates greatness." – Mario Andretti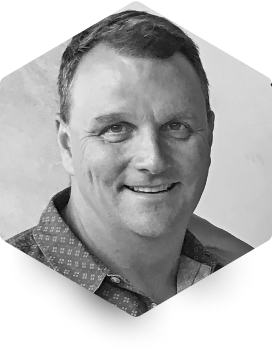 People
We are driven by the belief that cannabis can truly transform the world.
Each team member at Natura brings a mix of expertise and passion, reflected in the work we do day in and day out.
Meet Our Team
Values
Our Core Values not only say who we are, they guide everything we do.
Team

The mission and the company
are our priorities.

Community

Our higher purpose is improving
the lives of others.

Innovation

We will never stop reinventing
ourselves and our business.

Integrity

We honor our commitments,
no matter the cost.

Execution

Value is realized when
vision becomes reality.

Are you over 21?